BRAMSHILL BLOG: From the Desk of Bramshill Investments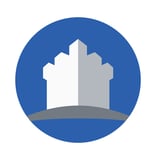 October was a volatile month for most fixed income markets. The 10-year US Treasury traded in a 31bp range (1.53% to 1.84%) during the month. Meanwhile, our portfolio performed relatively well returning +0.27% on the month, bringing YTD returns to +8.14%. We maintained our defensive posture of the past few months. Resolution on the US/China trade war and BREXIT are both likely catalysts of a recovery from recent economic softness across manufacturing. This leads us to believe assets with duration in US fixed income have a high probability of loss. For this reason, the duration of our portfolio is approximately 1.7 years at this time.
In addition to our concerns about interest rates, we have maintained caution due to extended fixed income valuations and complacency which likely warrants a repricing of yields in most of the markets in which we invest. US High Yield offers little cushion for price volatility. Although we do not favor generic high yield corporate bonds, we marginally increased our high yield exposure from 10% to 12%. This was primarily in allocations to high yield and loan closed-end funds trading at attractive discounts to NAV. In recent months, shareholder activism has been a positive catalyst for performance in this asset class. We believe investment grade corporate and municipal bonds with duration are likely to suffer significant price declines due to their high correlation to US Treasuries. Our exposure to investment grade corporate bonds was stable in the month at 9.5%. In municipals, we continued to exit our exposure to municipal closed-end funds, decreasing this allocation from 2.3% to 1.3% on the month. Most of these municipal CEFs have returned over 15+% IRRs this year. Thus, because of our concerns about interest rates, we have markedly cut this exposure since mid-year 2019. Our preferred allocation decreased slightly on the month from 37% to 36%.
There are times to be cautious. This is one of those times. While the current yield on our portfolio is an attractive 4.43%, we have plenty of ability to allocate upon a repricing of assets. At the end of the month, approximately 41% of our portfolio was allocated to liquid securities with maturities inside of 1 year. We will likely reallocate this capital as we see opportunities in the coming months.
Interested in more market insights from the Bramshill Team? Download our most recent Quarterly Letter.

---
This commentary is provided by Bramshill Investments, LLC for information purposes only and may contain information that is not suitable for all investors. Certain views and opinions expressed herein are forward-looking and may not come to pass. Investing involves risk, including the potential loss of principal. Past performance may not be indicative of future results, which are subject to various market and economic factors. No statement is to be construed as an offer to sell or a solicitation of an offer to buy securities or the rendering of personalized investment advice. Stated performance is reflective of realized/unrealized capital gains/losses and investment income achieve in composite accounts, net of investment management fees and expenses for trading, custody and fund maintenance (where applicable). Returns reflect the reinvestment of dividends and other such distributions and performance for January 2009 through April 2012 depicts actual returns generated by the strategy while managed by the Firm's Chief Investment Officer at an unaffiliated investment firm. All information is accurate as of the date of publication and is subject to change without notice.