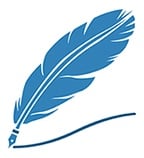 BRAMSHILL BLOG: From the Desk of Art DeGaetano
Market Insights from Bramshill Investments: The Bramshill Income Performance Strategy produced a strong month of performance in January with a total return of 0.84%.

The team at Bramshill Investments achieved this return while maintaining a very defensive posture both in terms of credit risk and interest rate risk. Interest rate risk is a major focus for the markets and we are very conservatively positioned at this time. Interest rate risk has been a topic of our market insights and previous blog posts; it continues to be on the forefront of investors' minds.
In the coming weeks, the Fed will likely deliver further clarity on whether the inflation outlook has increased along with economic activity. Further, the Trump administration will likely deliver its long awaited tax proposals and infrastructure plans. For these reasons, 42% of the investments in our portfolio mature within one year.
In terms of credit risk, we believe corporate spreads are at the tight end of recent ranges. In January, we took profits on some of our allocation to levered loan closed-end funds, reducing this allocation from 7% to 2.5%. These funds had rallied close to 20% in total return from our original purchases in April and May, 2016. We have a modest 4.5% exposure to high yield at this time and only 20% allocation to investment grade corporates. Our portfolio benefitted from a few long duration investment grade corporate names which we still favor but we will be very selective in adding at this time.
Our largest sector allocation is in preferreds which represents 25% of the portfolio (most of which are short duration). We like that most of these financial issuers have seen large rallies in their equities (in many cases over 30% since the US presidential election) while the preferred securities of these issuers have not fully recovered from their selloff in 4Q16. The team continues to evaluate entry points in the space.
Because of our conservative risk profile at this time and the tactical asset allocation approach Bramshill employs in fixed income, we believe we are poised for a correction in the credit or interest rate markets and can harness risk reward opportunities accordingly.
We'd love to hear from you. Please leave us a comment down below.
---
---
This commentary is provided by Bramshill Investments, LLC for information purposes only and may contain information that is not suitable for all investors. Certain views and opinions expressed herein are forward-looking and may not come to pass. Investing involves risk, including the potential loss of principal. Past performance may not be indicative of future results, which are subject to various market and economic factors. No statement is to be construed as an offer to sell or solicitation to buy securities or the rendering of personalized investment advice.