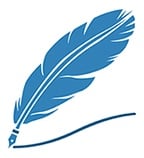 BRAMSHILL BLOG: From the Desk of Art DeGaetano

Market Insights from Bramshill Investments: In November, Treasury bonds posted their worst monthly returns (down -8.2% as measured by the Treaury ETF, TLT) since December 2009.

The Bramshill Income Performance Strategy returned -.70% on the month, putting our YTD return at +6.60%. If you recall, we have expressed our concern about interest rate risk for most of 2016, and since our inception in January 2009, have been able to navigate periods of rising rates utilizing our tactical asset allocation approach in fixed income. (See the chart below for the Strategy's Performance During Periods of Rising Rates*).
Specific to November's market insights and portfolio commentary, we maintained a very defensive stance in the month. Over 40% of the Bramshill portfolio was positioned in either short term treasuries or other cash-like securities. The portfolio benefitted from two large allocations totaling approximately 14% to senior secured floating rate loan closed-end funds. We began purchasing these funds at significant discounts to NAV in the spring 2016. In November, investors flocked to securities with floating rate characteristics during the rate rise and the NAV discounts of these funds closed markedly. Our largest sale in the strategy was out of a six year GM bond issue which held up very well during the recent rate rise. We had purchased this bond at a spread of +220bps over treasuries earlier this year, and sold it in November after its spread tightened to +180. This 40bps of tightening offset most of the rise in rates thus making it a strong sale candidate with limited upside. The recent rise in rates has allowed our team to focus on many new opportunities is US credit. The preferred market fell approximately 4% on the month with several individual longer duration issues down as much as 10%. We have had limited exposure to preferreds for the past year. However, given the recent significant rally in financial equities, and retail outflows from preferreds, we are beginning to reconsider the merits of this asset class as it has cheapened significantly. We will cautiously assess these issues as a further tail in rates could present more favorable entry points in long duration securities. We believe recent fixed income volatility has created more opportunities, and therefore greater return potential, for our Bramshill Income Performance Strategy than we have seen over the past year.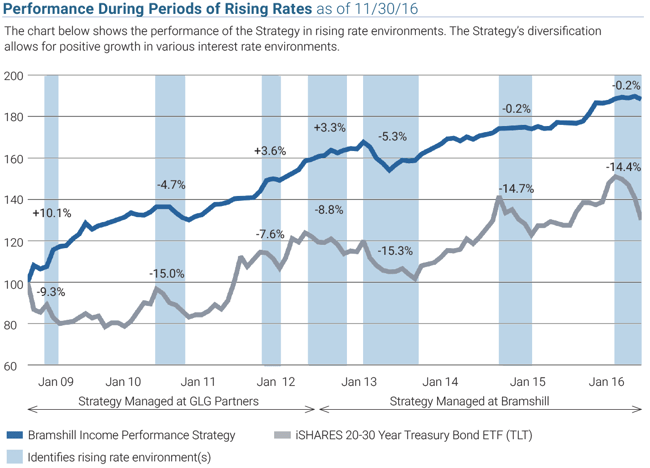 Missed our recent conference call? Listen to the replay.
---
This commentary is provided by Bramshill Investments, LLC for information purposes only and may contain information that is not suitable for all investors. Certain views and opinions expressed herein are forward-looking and may not come to pass. Investing involves risk, including the potential loss of principal. Past performance may not be indicative of future results, which are subject to various market and economic factors. No statement is to be construed as an offer to sell or solicitation to buy securities or the rendering of personalized investment advice.
*The top five performing positions for the time period referenced were JQC, VVR, HIG, Long Bond, and NEAR. The bottom five performing positions for the time period referenced were LM Bonds, ARES 7, DLR, ETRN, and HOT.