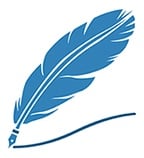 BRAMSHILL BLOG: From the Desk of Art DeGaetano
Market Insights from Bramshill Investments: The Bramshill Income Performance Strategy produced a strong month of performance in February with a total return of 0.71%, putting our YTD return at +1.56%.
The team at Bramshill Investments achieved this return while maintaining our very defensive posture of the past few months. We are cautiously allocating capital at this time due to concerns over the trajectory of Fed tightening, as well as the pace of the Trump agenda and its impact on the U.S. economy.
Our largest sector allocation of 31% preferreds (most of which are short duration) contributed significantly to our performance. This sector has rebounded well in 2017 from its meaningful selloff in 4Q16. There are many attractive securities in this sector with limited duration which are close to our price targets. For example, we added a position in Prudential 8.875% Fixed-Float Sub preferreds which are callable in 2018, yet float to L+500 if they remain outstanding. We are likely to add to positions such as these in the coming weeks.
We also maintained a meaningful position (35% of portfolio) in investment grade corporate bonds, which also contributed to performance. We are not finding many new opportunities in that market at this time. Similarly, we believe high yield is not very attractive and is not adequately compensating investors for the historical volatility and defaults in that sector. In particular, headwinds in energy prices make high yield particularly vulnerable at this time. We have less than 4% of the portfolio allocated to high yield securities.
We believe the Fed will tighten at a measured pace, likely three 25bp increases to Fed Funds in 2017. However, securities with meaningful yield will likely continue to perform well even in this environment for two reasons.
As long as inflation is contained, the yield curve generally flattens as the Fed increases short-term rates.
Republican proposals for the more favorable treatment of taxable interest income will benefit higher income securities.
The current yield on our portfolio increased from 3.48% to 4.04% in February. As higher rates are priced into the markets in the coming months, we believe we will have the opportunity to increase this metric on our portfolio. Other investors seem to exhibit confusion regarding their fixed income investments, while we expect to reallocate to more attractive securities in the coming months and generate a strong total return.
We'd love to hear from you. Please leave us a comment down below.
---
This commentary is provided by Bramshill Investments, LLC for information purposes only and may contain information that is not suitable for all investors. Certain views and opinions expressed herein are forward-looking and may not come to pass. Investing involves risk, including the potential loss of principal. Past performance may not be indicative of future results, which are subject to various market and economic factors. No statement is to be construed as an offer to sell or solicitation to buy securities or the rendering of personalized investment advice.