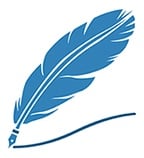 BRAMSHILL BLOG: From the Desk of Art DeGaetano

Market Insights from Bramshill Investments: The Bramshill Income Performance Strategy performed well in December, up +0.89%, which brings our full 2016 performance to +7.46%.

In the second half of 2016, we avoided most of the drawdown of the US fixed income market by holding our shortest duration portfolio in our 8-year history. The team at Bramshill has shared our market insights and concerns around interest rate risk in previous blog posts.
In early December, we slightly increased our duration from 2.9 years to 3.7 years as recent price action presented an attractive risk/reward entry point. From mid-July to early-December, the long Treasury bond dropped over 20% in price terms. Duration risk is still a concern, but we recognize the duration on the Bloomberg/Barclays US Aggregate Index is 5.96 years. In context, our 3.7 year portfolio duration remains conservatively positioned as we are anticipating further compelling risk reward opportunities in early 2017. This is a market environment that benefits active management and in which Bramshill Investments' tactical asset allocation approach to fixed income tends to navigate the environment well.
As a result of the recent interest rate correction, many long duration preferreds which we have owned in the past fell by 8-10% in principal. Sensing an opportunity in such securities, we reduced some of our senior floating-rate loan exposure and reallocated selectively across various preferreds. Preferred securities now represent approximately 20% of the portfolio. Our high yield exposure remains conservative at 8% of the portfolio as we believe this asset class is trading at the tight end of the recent trading range. Investment grade corporates comprise 17% of the portfolio. We are still negatively disposed to the municipal market.
In 2016, due to our conservative duration profile, the current yield on our portfolio was close to 4%, a historical low. Given the recent re-pricing of the sectors in which we invest, we anticipate our portfolio yield increasing to approach levels around 5.50% for fiscal year 2017. Thus, we see 2017 as very promising year from a performance standpoint and a better opportunity set in the markets than has been offered in the past 18 months.
Concerned about Rising Rates or Optimistic about Fixed Income Opportunities?
RSVP to join Bramshill Investments for insights into
the compelling opportunities we are seeing.
Thursday, January 26 @1pm ET
To Get Call Details, RSVP here.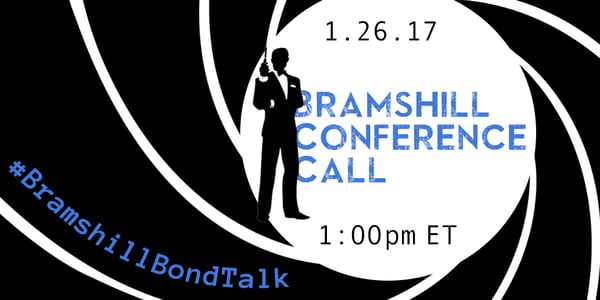 ---
---
This commentary is provided by Bramshill Investments, LLC for information purposes only and may contain information that is not suitable for all investors. Certain views and opinions expressed herein are forward-looking and may not come to pass. Investing involves risk, including the potential loss of principal. Past performance may not be indicative of future results, which are subject to various market and economic factors. No statement is to be construed as an offer to sell or solicitation to buy securities or the rendering of personalized investment advice.