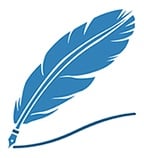 A government bond rout that began in Europe after a weak French debt auction is now making its way to the U.S. market—and hedge funds that built up bullish long-end Treasury wagers are looking for a way out. According to Jeffrey Gundlach, CEO of DoubleLine Capital, this could just be the beginning.
Speaking with Financial Advisor (FA), Gundlach said that ten-year Treasury yields are moving toward 3 percent and with the Federal Reserve in tightening mode, the fundamentals are not encouraging. He noted that Treasuries would be in "definitive" bear market territory if the ten-year yield got to 3 percent.
"People this year had been buying long-dated Treasuries and other sovereigns as the hedge to their equity portfolios and that's why this unwind is so ugly," said Peter Tchir, head of macro strategy at Brean Capital LLC, also speaking with FA. "They are losing money on both the equity and debt side now, and are bailing out of their long-dated Treasuries."
The team at Bramshill also sees risk in interest rates and has positioned the portfolio defensively. With recent economic data showing mixed results and the increasing uncertainty surrounding the unwind of the Federal Reserve's balance sheet, now could be a good time for fixed income investors to reevaluate their bond portfolios. At current market prices, the risk to principal losses has increased. For RIAs with an overweight to passive bond strategies, diversifying that allocation with a low correlated tactical manager may help protect against future drawdowns.
If you would like to learn more about the thoughts of the Bramshill investment team, please RSVP to join our Quarterly Webinar on August 2.

---
---

Stephen Selver is the CEO at Bramshill Investments, an asset management firm specializing in absolute return solutions within fixed income and income producing assets. Click here to view his bio and other team members of Bramshill Investments.
---
Past performance may not be indicative of future results, which may be impacted by unforeseen economic events or evolving market conditions. The indices quoted are included for illustrative purposes only, as an index is not a security in which an investment can me made. Certain statements are forward-looking and may not come to pass.