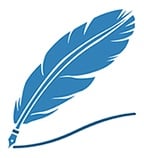 Work hard in silence, let your success be the noise.
At Bramshill Investments, we are proud of the work we accomplish as a team—but we know that each remarkable, passionate individual brings something unique to the table. This week, we're shining a spotlight on Stephen Selver.
Stephen Selver
has been the Chief Executive Officer (CEO) of Bramshill Investments since 2014. He is also on the Board of Directors for the Center for Food Action in Englewood, New Jersey. Before joining our team of fixed income investors, he served as Managing Director at Bank of America Merrill Lynch in High Yield Sales where he covered many large institutional asset managers.
Stephen's previous work experience also includes 14 years at JPMorgan as a Director, selling various credit products to funds, including loans, bonds, credit derivatives, and CDO's. Prior to JPMorgan, he practiced law that focused on corporate finance and public finance at Squire, Sanders, and Dempsey.
On the education side, Stephen received a Bachelor of Arts in Economics from College of the Holy Cross and holds a Doctor of Law from Albany Law School of Union University.
Fun Facts About Stephen Selver:



Originally From: Ramsey, NJ
Family:
Married with two children - boy (13) and girl (11)
Motto: "If you can't explain it to a six-year old, you don't understand it yourself."
---
Past performance may not be indicative of future results, which may be impacted by unforeseen economic events or evolving market conditions. The indices quoted are included for illustrative purposes only, as an index is not a security in which an investment can me made. Certain statements are forward-looking and may not come to pass.