In preparation for our quarterly webinars with RIAs, family offices, and institutional investors, the team at Bramshill pulls together interesting market charts, macroeconomic statistics, and micro level data on asset classes and securities.
Below is a sneak peek of two of the slides we will be discussing on our webinar tomorrow November 1 @1pm ET.
Given that many of our investors also develop capital market outlooks on the five asset classes in which we invest: investment grade, high yield, municipals, preferreds and US Treasuries, we will spend time on the webinar discussing our general views on those asset classes. We also provide insights into where we are seeing the most compelling risk reward opportunities, but are awaiting better entry points.
We hope you find the below charts useful in your work. If you would like to join our call, please register here.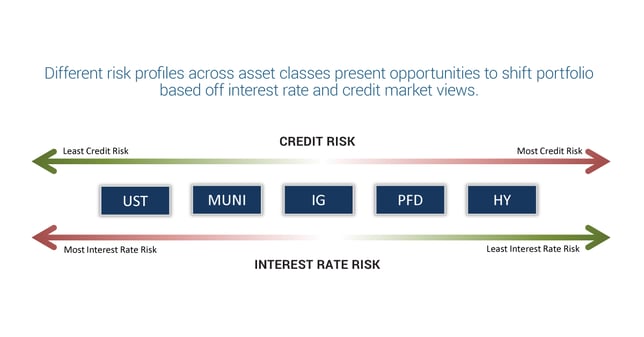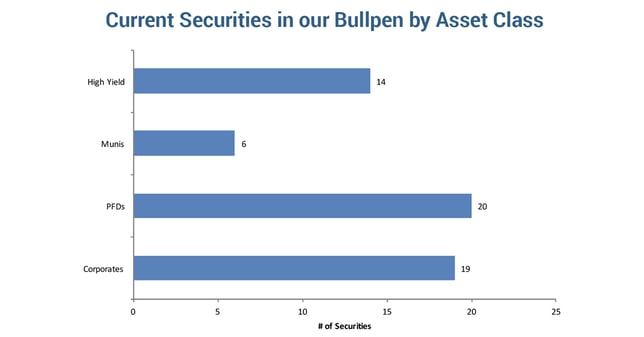 ---
This commentary is provided by Bramshill Investments, LLC for informational purposes only and may contain information that is not suitable for all investors. Certain views and opinions expressed herein are forward-looking and may not come to pass. Investing involves risk, including the potential loss of principal. Past performance may not be indicative of future results, which are subject to various market and economic factors. No statement is to be construed as an offer to sell or a solicitation of an offer to buy securities, or the rendering of personalized investment advice.