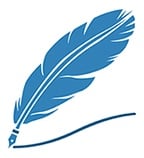 BRAMSHILL BLOG: From the Desk of Art DeGaetano
The Bramshill Income Performance Strategy produced a positive total return of +0.44% for the month putting our YTD returns at +2.29%. June proved to be another challenging month for most fixed income markets and core bond strategies.
Using the Bloomberg Barclays indexes, the US Aggregate Index was down -0.12% (-1.62%YTD). There were very few adjustments made to the portfolio as we continue to be positioned conservatively. Our largest sector allocation remains in fixed to float preferred securities. However, we did partially exit a portion of this allocation as we took profits in a tactical position in PFF as well as two floating rate preferred's (C and JPM) which had reached peak valuations. Our high yield allocation remained consistent at 14% of the portfolio. The majority of this allocation is in floating rate loan closed end funds. Our investment grade allocation decreased from 6% to 3% as our long-held position in HIG 8.215% '38 was called away. Investment Grade has been the biggest laggard in US credit this year and this sector is starting to stand out as a bit interesting in some of our models. The negative effects of rising rates on IG is normally partially offset by spread tightening. However, that has not been the case this year as IG spreads have actually widened by over 30bps. Similarly, we are beginning to see value in municipal closed end funds which have been the victim of retail outflows this year. We marginally increased our allocation to such funds from 1.5% to 2.5% in June. As a result of profit-taking sales and calls, our short-term US Treasury allocation is now approximately 30% of the portfolio. Overall, we will need a better risk/reward return opportunity to present itself in these sectors for us to reallocate and shift the portfolio to a more aggressive profile. Our portfolio duration moved down slightly in June from 1.9 years to 1.65 years while the portfolio maintained a yield to worst of 4.14% (4.50% current yield). As we look forward over the next few months we are not trying to market time, but we are anticipating cheaper prices which will likely result from increased volatility and fixed income outflows.
Interested in more market insights from the Bramshill Team? Be sure to tune into our Q2 Webinar on Wednesday, August 1st. Contact us for more details.
Did you miss our live Q1 2018 webinar?
Watch the webinar replay here.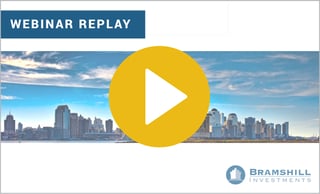 ---
This commentary is provided by Bramshill Investments, LLC for information purposes only and may contain information that is not suitable for all investors. Certain views and opinions expressed herein are forward-looking and may not come to pass. Investing involves risk, including the potential loss of principal. Past performance may not be indicative of future results, which are subject to various market and economic factors. No statement is to be construed as an offer to sell or a solicitation of an offer to buy securities or the rendering of personalized investment advice. Stated performance is reflective of realized/unrealized capital gains/losses and investment income achieve in composite accounts, net of investment management fees and expenses for trading, custody and fund maintenance (where applicable). Returns reflect the reinvestment of dividends and other such distributions and performance for January 2009 through April 2012 depicts actual returns generated by the strategy while managed by the Firm's Chief Investment Officer at an unaffiliated investment firm. All information is accurate as of the date of publication and is subject to change without notice.