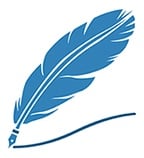 BRAMSHILL BLOG: From the Desk of Art DeGaetano
While September was a challenging month for many fixed income markets, the Bramshill Income Performance Strategy performed well returning +1.77% on the month, bringing YTD returns to +2.66%.
Using the Bloomberg Barclays Indexes, the US Treasury Index was down -0.86%, the US Aggregate Index was down -0.48%, the US Corporate Index was down -0.17%, and the US Municipal Index was down -0.51%.
In 2017, we have consistently mentioned the theme that interest rate risk is the greatest risk in US fixed income. While we rarely express a strong view about interest rates, we believe recent growth and wage data has solidified our cautious view of the US interest rate market. Therefore, we have built a portfolio which we believe is positioned for such higher rates. As a result of our positioning, our portfolio posted a positive total return in a rising rate environment (similar to our performance in 4Q16). We have selected securities which can withstand a correction in the rates market while offering attractive yield characteristics.
At the end of September, our portfolio had an approximate duration of 1 year with a current yield of 5.87% and a yield to worst of 4.32%. In our opinion, extended fixed income valuations and complacency in the markets has warranted a repricing of many fixed income assets. For this reason, we maintain very limited exposure to municipals and US Treasuries which continue to offer paltry yields with significant duration exposure. Investment grade corporates are also unattractive as they are trading at historically tight spreads. In fact, we reduced our IG corporate exposure to less than 5% of the portfolio this month as we sold our position in Verizon 4.5 '33. We do find certain fixed to float preferred securities attractive. We have selected securities in this sector which have limited durations, improving credit fundamentals and attractive yields. We have allocated approximately 50% of our portfolio to fixed to float preferreds. They held up well in September.
Our best performing sector allocation this month was convertible preferreds in the energy sector (11% of portfolio) on the heels of a 9% rally in crude during the month. Our US Treasury hedge also contributed positively to our performance in September. In the coming weeks, we believe further clarity on the Trump tax agenda, Fed unwind of its balance sheet and ECB tapering will affect fixed income markets. We believe we are positioned to capitalize on the opportunities presented by these developments.
Did you miss our live Q2 2017 webinar?
Watch the webinar replay here.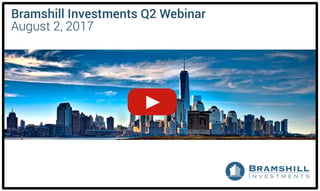 ---
This commentary is provided by Bramshill Investments, LLC for information purposes only and may contain information that is not suitable for all investors. Certain views and opinions expressed herein are forward-looking and may not come to pass. Investing involves risk, including the potential loss of principal. Past performance may not be indicative of future results, which are subject to various market and economic factors. No statement is to be construed as an offer to sell or a solicitation of an offer to buy securities or the rendering of personalized investment advice. Stated performance is reflective of realized/unrealized capital gains/losses and investment income achieve in composite accounts, net of investment management fees and expenses for trading, custody and fund maintenance (where applicable). Returns reflect the reinvestment of dividends and other such distributions and performance for January 2009 through April 2012 depicts actual returns generated by the strategy while managed by the Firm's Chief Investment Officer at an unaffiliated investment firm. All information is accurate as of the date of publication and is subject to change without notice.