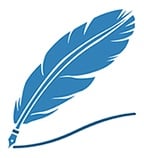 "Pleasure in the job, puts perfection in the work." ~ Aristotle
Bramshill Investments is comprised of remarkable people,
who are passionate about the work they do. This week, the spotlight is on Derek Pines.

Derek Pines
is one of the Portfolio Managers at Bramshill Investments. Derek has over seventeen years of investing experience and co-manages the flagship Income Performance Strategy with our CIO,
Art DeGaetano
. Before joining the team in 2012, he was a Proprietary Trader and Portfolio Manager leading a multi-asset class strategy which specialized in quantitative modeling techniques and utilized fundamental research to determine relative value. The bulk of that time was with Assent (Sungard Financial). He also spent a year with Accenture in their Core Trading Services Group. Derek holds a Masters Graduate Certificate in Algorithmic Trading from Stevens University and graduated cum laude with a B.S. in finance from Georgetown University where he played baseball and was a 2-year Captain.

Fun Facts About Derek Pines:
Originally From: New Providence, NJ
Family: Wife & 2 kids (Boy, 6 / Girl, 4)
Favorite Sports Teams: Mets, Giants, & Hoyas
Person He Wishes He Could Meet: John Wooden
Favorite Reading Topic (When Not Reading Research): US History
Favorite Movies: Hoosiers, A Few Good Men
Motto: There is no limit to what one can do or where one can go if one doesn't mind who gets the credit.
---
Past performance may not be indicative of future results, which may be impacted by unforeseen economic events or evolving market conditions. The indices quoted are included for illustrative purposes only, as an index is not a security in which an investment can me made. Certain statements are forward-looking and may not come to pass.