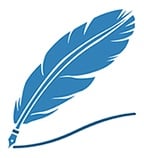 With the increased volatility in interest rates, it appears investor uncertainty is also on the rise. Since hitting a recent low of 1.36% back in July 2016, the rate on the 10-Year U.S. Treasury has moved markedly higher, reaching 2.60% before settling down to around 2.40% as of this writing, still over 100 bps higher than the July low. Understandably, there is a lot of confusion amongst market participants. Given the divergence of global central bank policies and the questions surrounding the trajectory of the Fed's tightening cycle, the outlook for inflation and the pace of Trump's agenda (and its impact on U.S. economic growth), it's not surprising that uncertainty is elevated. Simply put, investors seem confused.
The team at Bramshill Investments understands the anxiety that RIAs and other fixed income investors are facing. While we don't expect interest rates to shoot significantly higher, we do foresee greater rate uncertainty and increased rate volatility going forward. However, we do not make investment decisions based on the direction of interest rates. Instead, we stick to what we do best…fundamental value investing in income-producing securities within our five asset classes (investment grade corporates, high yield, municipal bonds, preferred securities and U.S. Treasuries). We see 2017 as another year which rewards active management as we constantly assess the risks and opportunities which impact fixed income portfolios. Regardless of market environments or outcomes, we stick to our consistent investment process and adhere to our stringent risk management. Our advice for RIAs would be the same – review your bond allocations and concentrate on the risk relative to the yield/total return being offered.
Additionally, we hope the article below is useful for RIAs as they analyze their outlook for fixed income. Bloomberg tracked down five veteran bond managers (who were actually around during the last secular bear market in bonds) to provide their advice on where we are in the cycle and what to potentially expect going forward. After all, these guys have lived it, perhaps they can help. Below are some highlights from each of the veterans:
1. Gary Shilling (A. Gary Shilling & Co.)
Growth and inflation not happening at the pace that markets are currently expecting
Target for 10-Year Treasury and 30-Year Treasury at 1% and 2%, respectively
2. Mike Harkins (Levy, Harkins & Co.)
Bond investors now taking equity-like risk but with no return
Inflation is coming and valuations are crazy
3. Lacy Hunt (Hoisington Investment Management Company)
Trend to inflation is down
Maintaining long-duration portfolio
4. Phil Roth (Retired; formerly of Morgan Stanley)
Interest rates ultimately driven by growth and inflation expectations
Bond bull market correction won't happen overnight but equities will have number of corrections as rates reset to higher levels
5. Bill Fleckenstein (Fleckenstein Capital)
Fed has created enormous duration-risk bubble
Big bond market inflection points generally occur every 30-40 years; bond bull market likely ended in Summer 2016
To read the Bloomberg article in full, click here.
We hope you found this information useful.
Please contact the team at Bramshill if you would like to discuss further. Thank you.
---

Stephen Selver is the CEO at Bramshill Investments, an asset management firm specializing in absolute return solutions within fixed income and income producing assets. Click here to view his bio and other team members of Bramshill Investments.
---
Past performance may not be indicative of future results, which may be impacted by unforeseen economic events or evolving market conditions. The indices quoted are included for illustrative purposes only, as an index is not a security in which an investment can me made. Certain statements are forward-looking and may not come to pass.