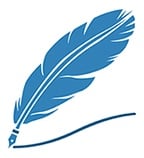 BRAMSHILL BLOG: From the Desk of Art DeGaetano
In one of the best months since inception, the Bramshill Income Performance Strategy performed very well in January, up +3.77%. If you recall, we had positioned the portfolio defensively in the second half of 2018. We were cautiously awaiting an opportunity in the credit markets.
In mid-December, we were in a position to allocate significant capital as prices in credit had moved substantially lower. The portfolio benefited from this opportunistic rotation out of cash/ST US Treasuries into preferreds and closed end funds. In particular, we benefited from positions in the financial sector which generally reported better than expected earnings and healthy balance sheets.
Prices in the credit markets moved up rapidly in January. We began January with the following allocations (approximately): 54% preferred securities; 12% high yield corporates; 11% municipal bonds (via closed end funds); 10% investment grade corporates; 9.5% cash/ST US Treasuries and a 2.5% interest rate hedge. As prices moved higher during January, we took profits on our high yield exposure which we reduced from 12% to 8.4%, and our preferred exposure which we reduced from 54% to 49.5%. Cash and ST Treasuries moved from 9.5% up to 17.5% during the month.
We continue to be constructive on economic growth even with somewhat subdued expectations. Default risk in the corporate sector should remain low. We continue to maintain a defensive posture with regard to long-term interest rates. Although the Federal Reserve has indicated its willingness to slow the pace of its tightening, record deficit spending, fiscal expansion and record low unemployment remain as headwinds for interest rates. Therefore, we are focused on positions which are less sensitive to interest rates. The market seems content with the current level of interest rates, yet we envision long-term rates moving higher throughout the year. Our current duration on the portfolio is 0.71 years. The yield on our portfolio is still attractive at 5.45% yield to maturity and we have not sacrificed credit quality (currently average rating of BBB). We are optimistic for our strategy this year as we believe the current credit environment is ripe with opportunities.
Interested in viewing more January performance details? Download our fact sheet today!


---
This commentary is provided by Bramshill Investments, LLC for information purposes only and may contain information that is not suitable for all investors. Certain views and opinions expressed herein are forward-looking and may not come to pass. Investing involves risk, including the potential loss of principal. Past performance may not be indicative of future results, which are subject to various market and economic factors. No statement is to be construed as an offer to sell or a solicitation of an offer to buy securities or the rendering of personalized investment advice. Stated performance is reflective of realized/unrealized capital gains/losses and investment income achieve in composite accounts, net of investment management fees and expenses for trading, custody and fund maintenance (where applicable). Returns reflect the reinvestment of dividends and other such distributions and performance for January 2009 through April 2012 depicts actual returns generated by the strategy while managed by the Firm's Chief Investment Officer at an unaffiliated investment firm. All information is accurate as of the date of publication and is subject to change without notice.