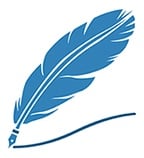 BRAMSHILL BLOG: From the Desk of Art DeGaetano


Market Insights from Bramshill Investments: October was a challenging month for many fixed income markets with rising interest rates and repricing of risk assets.



The Bramshill Income Performance Strategy performed well on a relative basis through 10/31/2016, returning +0.30% on the month, bringing YTD returns to +7.30%. Using the Bank of America Merrill Lynch indexes, the US Treasury Index was down -1.15%, the US Corporate Index was down -0.83% and the US Municipal Index was down -0.94%. We maintained our defensive position of the past few months. In addition to our concerns about interest rate risk, we have maintained caution due to extended fixed income valuations and complacency in the markets which likely warrants a repricing of risk assets. High yield was relatively flat on the month and offers little cushion for price volatility. Preferreds were the most volatile of our asset classes and continued on a slow downward trend since mid-August. Municipals suffered significant price declines due to their high correlation to Treasuries. We have had virtually no exposure to municipals for many months and need to see a significant repricing to become interested in this sector due to relative value considerations. In June and July, we put an interest rate hedge on our position. In late October, we lifted this hedge which helped us mitigate the significant repricing in rates. At the end of the month, approximately 49% of our portfolio was allocated to securities with maturities inside 1 year which reflects our continued commitment to providing absolute return solutions in fixed income. We will likely reallocate these short-term securities as we see compelling risk reward opportunities between now and year-end.

---
This commentary is provided by Bramshill Investments, LLC for information purposes only and may contain information that is not suitable for all investors. Certain views and opinions expressed herein are forward-looking and may not come to pass. Investing involves risk, including the potential loss of principal. Past performance may not be indicative of future results, which are subject to various market and economic factors. No statement is to be construed as an offer to sell or solicitation to buy securities or the rendering of personalized investment advice.