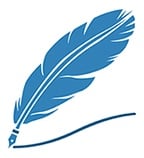 BRAMSHILL BLOG: From the Desk of Art DeGaetano
October was a challenging month in both the fixed income and equity markets. The 30-year US Treasury yield moved +19bps higher on the month. For the past 18 months, we have highlighted the risk that rising rates would become a disruptive catalyst for all risk assets. The Bramshill Income Performance Strategy returned -0.42% on the month, bringing YTD returns to +2.93%.
In October, the S&P 500 Index fell -6.84%. Using the Bloomberg Barclays indexes, the US Corporate Index was down -1.46% and the US High Yield Index was down -1.60%. During the month, we increased our defensive position in our portfolio. Our US Treasury hedge was a significant mitigant of potential losses in our portfolio on the month. In the middle of October we exited this US Treasury hedge because of uncertainty in the markets about growth and inflation as well as oversold conditions in that market . Tactically, we would likely reset this hedge if US Treasuries rally markedly from current levels. Overall our portfolio duration now stands at 2.2 years. In addition to our concerns about interest rates, we have been focused on certain macro issues such as margin pressure, trade issues, and the price of oil which are likely to inject further volatility into prices of risk assets. One particular asset class, which is intriguing to us, is municipal closed end funds which now represent approximately 7% of the portfolio at this time. These funds are trading at the largest discounts to NAV in the past 10 years. Fixed to float preferred's continue to be our favorite asset class allocation based on relative value, representing 40% of the portfolio at this time. However, we have paired this allocation from close to 60% of the portfolio in the spring of this year. As we have stated in the past few months, we have increased our cash, ST Treasuries and liquid corporate bonds with maturities inside 1 year, to a combined 36% of our portfolio. Our bullpen of potential investments has grown markedly in recent weeks as spreads have widened. In our recent 3Q18 Webinar, we highlighted potential opportunities and targets which we are monitoring in BB corporate bonds, perpetual preferred's and closed end funds. As prices reach our targets, we will likely deploy this liquidity in the coming weeks.
Interested in more market insights from the Bramshill Team? Download our Webinar Replay today!
Watch the webinar replay here.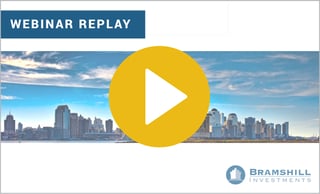 ---
This commentary is provided by Bramshill Investments, LLC for information purposes only and may contain information that is not suitable for all investors. Certain views and opinions expressed herein are forward-looking and may not come to pass. Investing involves risk, including the potential loss of principal. Past performance may not be indicative of future results, which are subject to various market and economic factors. No statement is to be construed as an offer to sell or a solicitation of an offer to buy securities or the rendering of personalized investment advice. Stated performance is reflective of realized/unrealized capital gains/losses and investment income achieve in composite accounts, net of investment management fees and expenses for trading, custody and fund maintenance (where applicable). Returns reflect the reinvestment of dividends and other such distributions and performance for January 2009 through April 2012 depicts actual returns generated by the strategy while managed by the Firm's Chief Investment Officer at an unaffiliated investment firm. All information is accurate as of the date of publication and is subject to change without notice.